Welcome to Megs' Aussie Milk Bar
C'mon in, say G'day and grab some Tucker!
111 Bellevue Avenue • Newport, RI • (401) 619-4811
Sunday: 8am–Early Afternoon • Monday–Saturday: 8am–3pm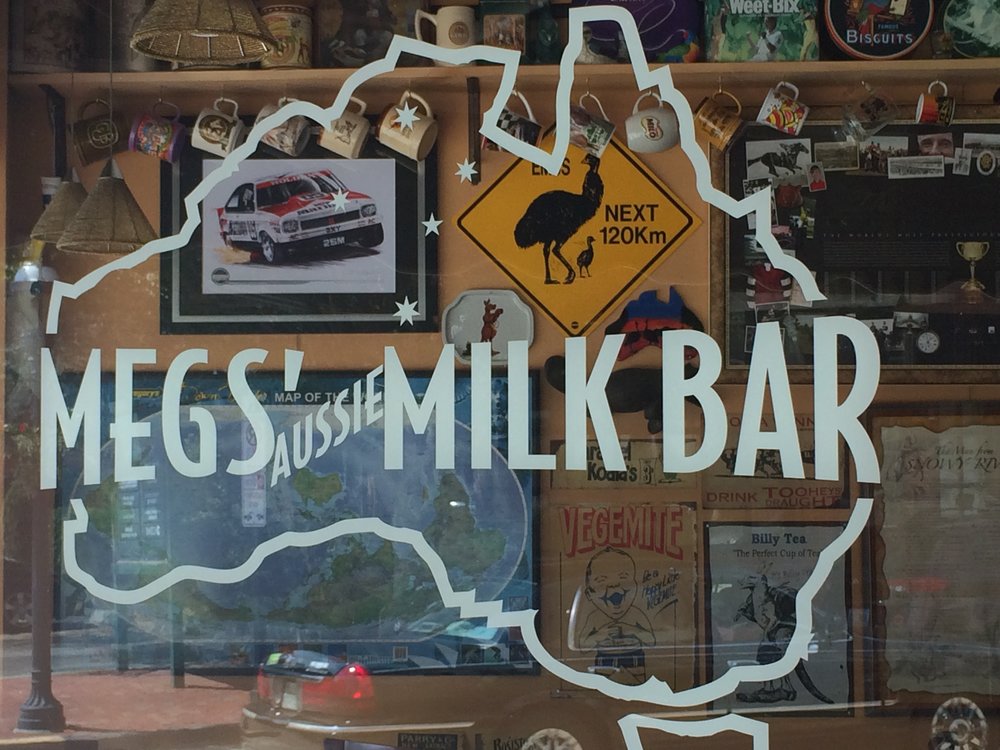 What's an Aussie Milk Bar?
A milk bar is traditionally a suburban social venue and snack bar that sold light refreshments, fresh sandwiches, hamburgers, milkshakes, meat pies, various sweets, groceries, and newspapers. The traditional Australian milk bar enjoyed its heyday during the 1940s–1980s, much like the American Diner. The milk bar as a social venue was gradually replaced by fast food franchises, though they are still found in many areas, often serving as a local corner or convenience store.
Join Megs' Mailer!
Want to stay in the know about the latest happenings at Megs' Milk Bar? Good onya, mate! Join our mailing list to receive daily specials and updates.
🔒 No spam from us, we respect your privacy.
Megs' Aussie Milk Bar has stopped using plastic bags for take away. We have invested in reusable cloth green bags and will distribute these to all our customers. We have also started to use 16oz mason jars for all dine-in drinks, coffees, and smoothies. These jars are available to purchase for $1 for all take away drinks.
We hope our customers take on the small burden of reusing the bags and returning the mason jars and lids rinsed, to be washed and sanitized by us and filled for your next drink purchase. Same goes for your own preferred drink cup or mug – bring it in and we'll gladly fill it for you.
Here at Megs' we'd like to challenge our regular earth-conscious customers to bring their own take away containers, cutlery, and reusable straw to the car or workplace. We encourage this simple act for many reasons, or at the very least for you to feel better about your day.